Air Fresheners That You Can't Buy From Stores.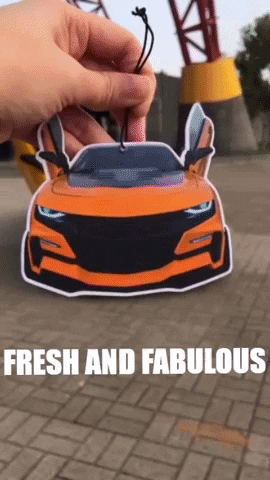 F.Y.I 
We take our time perfecting your personalized product from editing your photos to producing it. Therefore the turn around time is about 5-10 business days.
We really pride ourselves on backing up that we have a high quality print. And unlike these big printing companies who only sells bulk orders to other big businesses, we solely focus on the individuals by taking our time on perfecting their personalized air freshener. 
Here are some key features:
High quality materials
Free shipping available
Endless cut designs
edited by graphic designers to remove the background and making sure to make the print vibrant as possible
Fully customizable
A unique product that no one else has!
100% Satisfaction Guaranteed!
You can order with 100% confidence from Custom Fresh. All our products are quality checked during and after manufacture. In the unlikely event your products arrive with a defect or fault, just get in touch and we will swiftly put things right.
For more questions, email me at:
Email: support@mycustomfresh.com